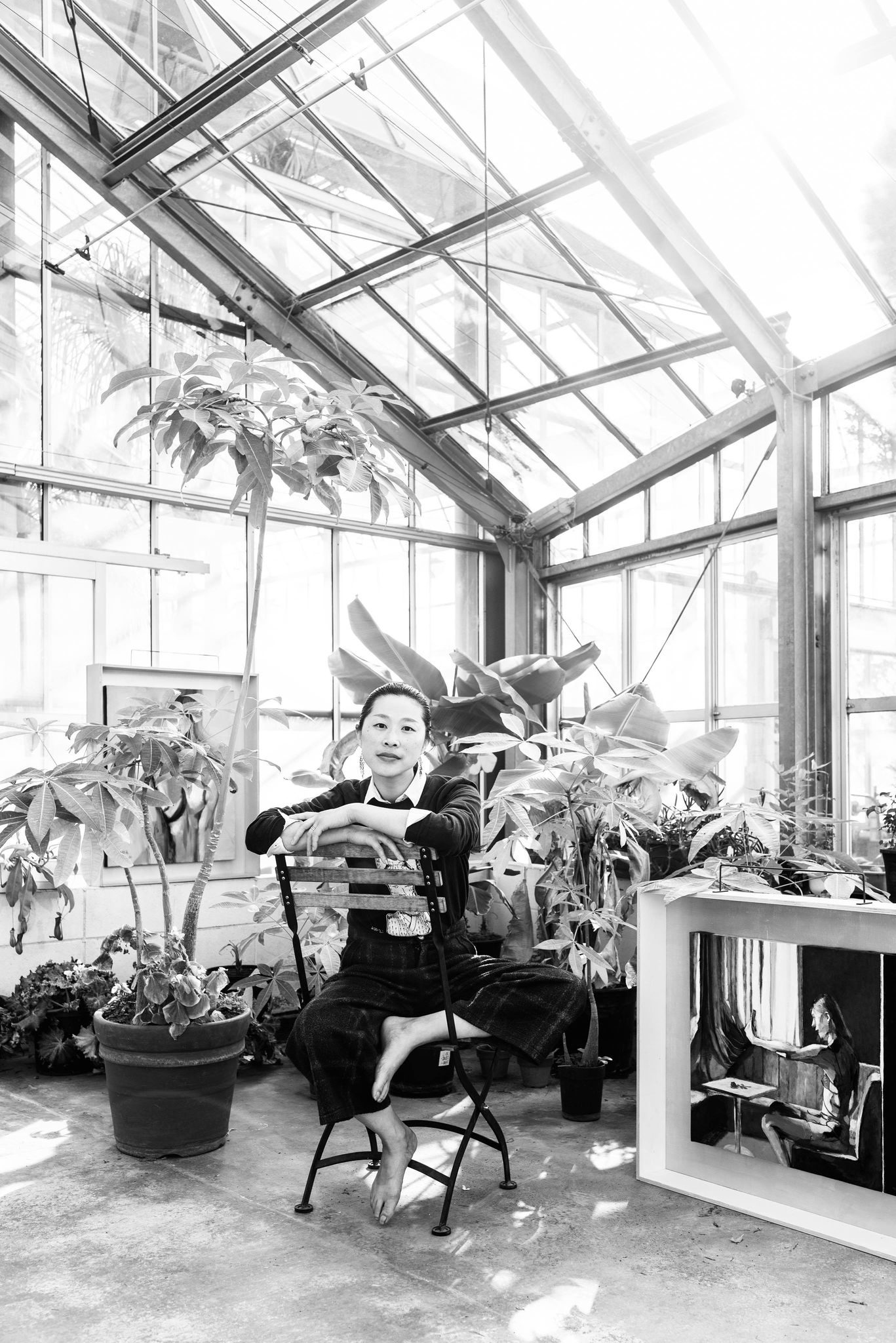 Miran Rin lives in Yachiyo City. Oil painter.
Her paintings feature its bright and luster colors.
In recent years, she set the theme of "about the beauty of women", in which she is searching how to change more subjective perspective from "a woman who is drown" to "a woman who is drawing."
She has drawn and exhibited the beauty of women who are independent, their beauty in sexual self-identification, and the drag queen.
In addition, with her motto "art in everyday life", she has been trying to exhibit her works in a space close to everyday life, not in a well-equipped gallery.
She is also the leader artist of the art team "Social Art Creators."
Since holding their first solo exhibition at Ginza "O Gallery" in 2007, they have exhibited many times in Japan and abroad.
Solo show
2019 cafe SOReKaRa,Tokyo,Japan
2018 Kohl art gallery,New Delhi,India
2017 Yachiyo city public gallery,Chiba,Japan
2011 Gallery Art Etene,New Delhi,India
2007,2009,2010 Ogallery,Tokyo,Japan
Group show
2019 Matsuzakaya Department Ueno,Tokyo,Japan
2017 Arts Chiyoda 3331,Tokyo,Japan
2015 Look OutGallery,Vancouver,Canada
Selection,Award,Art Fair
2019 Musashino city exhibition,Tokyo
2017 Musashino city exhibition "Musashino Art Brut" award,Tokyo
2016 Seoul Open Art Fair,Seoul,Korea
2015 Daegu Art Fair,Daegu,Korea
2013 Rookie Grand Prize by Association of Asia